With increasing power outages and electricity rate volatility, you know you need backup power. You also know you need to offset the associated costs of your backup power and microgrid through your local utility-sponsored demand response programs. So, what's next?
Continue reading to learn the steps we walk our clients through for microgrid and demand response program implementation.
Choosing the right demand response program
A site load energy audit will be one of the first steps toward implementing a microgrid for demand response. Determining load profile, peak demand, and identifying critical loads are essential first steps in installing the most efficient assets on site for a given load. Evaluating a site load requires looking at utility data over as long a relevant time span as possible. Many commercial businesses rely on a preferred demand response partner/asset manager like Mesa Solutions to help with their energy audit, analysis, and recommendations for a turnkey Resiliency-as-a-Service Program offering.
Asset Management Strategy
Most local utilities offer a variety of demand response programs. Not all may be the right fit for your business. 
Scenario 1: Your utility has reached peak demand and grid power is more expensive than power from your microgrid assets. You could go off grid and have your load rely on your microgrid to provide lower-cost, on-site power. 
Scenario 2: The grid has failed and there is an outage. You could use your microgrid as a backup solution for your power needs and/or to push power back to the grid to help power your local community and essential businesses.
Scenario 3: The demand and the cost to produce electricity is high on the grid. In this situation, operators will incent customers to reduce the stress on the grid by reducing their load. Sites with a microgrid don't have to reduce operation to capture the incentives for demand response. They would simply use their on-site assets to power their load and continue operations, all while being paid to participate in demand response.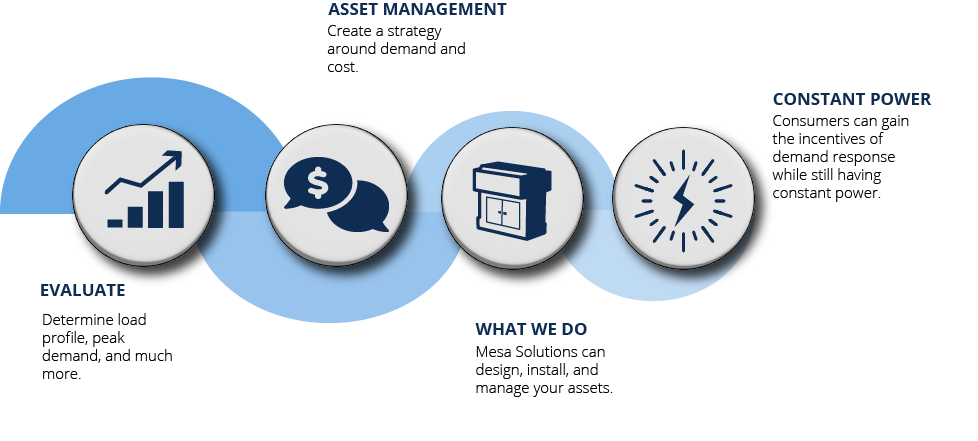 Selecting the Right Asset Manager
Something key to consider is the quality of your asset manager and the relationship you can build. Both considerations will directly impact your ability to implement and sustain participation smoothly and successfully. When considering the right partner for the job, you need to ask several questions.
Do they have a 24/7 line of communication? 
What is their accessibility?
Are they willing to work with you when things get crazy?
For most, the quality of asset manager reigns supreme over rates and pricing.
What sort of scheduling capabilities do they have?
Is there an established scheduling process? This could range from sending a daily schedule via email, having a portal where it could be uploaded, or some other form of communication method.
What kind of telemetry system is available?
How knowledgeable are they?
Your energy manager doesn't have to know everything but their ability to get you information in a timely fashion is an important part of the puzzle.
Outside of those questions, it is important to consider a partner who can streamline your process with a turnkey solution. We mention above the importance to find an asset manager to assist with your energy audit and answer your demand response program questions. However, your ability to consolidate vendors and have one partner, like Mesa Solutions, who is able to be both your power provider and asset manager is crucial to saving you time and money.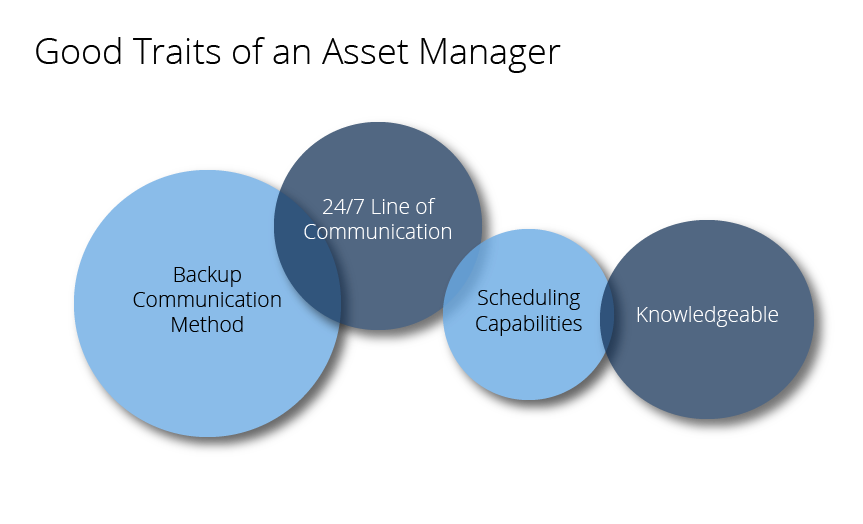 Getting the right power generation equipment
Reliability and resiliency
Demand response programs provide small windows of opportunity to leverage your own power generation. You'll want a power generation source that can perform right when you need it. Oftentimes, renewables present a problem to demand response partners. Downtime for renewable power generation occurs when their fuel sources (wind and solar) are unavailable. And with limited battery storage, they're often unable to overcome the limitation and participate when demand response programs are needed.
Natural gas or diesel generators are likely your most reliable power generation resources. And if you're still looking to leverage renewables for power generation, Mesa Solution natural gas generators work alongside the renewables in your microgrid to add resiliency to your green power.
Generating your own power means meeting EPA standards and upholding a responsible image to your consumers and stakeholders. You want to have greener power. The greenest solutions for power generation are renewables – wind and solar. However, we also like to champion natural gas to our customers.
Natural gas is the cleanest burning fossil fuel and significantly beats diesel emissions. It's a good compromise between green and reliability and can even work alongside your renewables to strengthen your microgrid.
It's likely you have limited real estate on your campus. You'll want to find a generator with a small physical footprint with sound attenuation to keep the machine quiet and allow for your employees to continue to efficiently execute work near and around your power generation sources. 
The space needed to generate efficient amounts of power from renewables is astronomical in comparison to the footprint of a generator. It's likely your site won't have the space needed for solar or wind. 
Implementing a demand response solution can seem daunting. However, by bucketing your implementation into three easy steps, you can easily tackle your power challenges. 
1. Select the right asset manager
2. Select the right demand response program
3. Select the right power generation equipment