4 million Texans experience power loss as temperatures reach record lows below zero.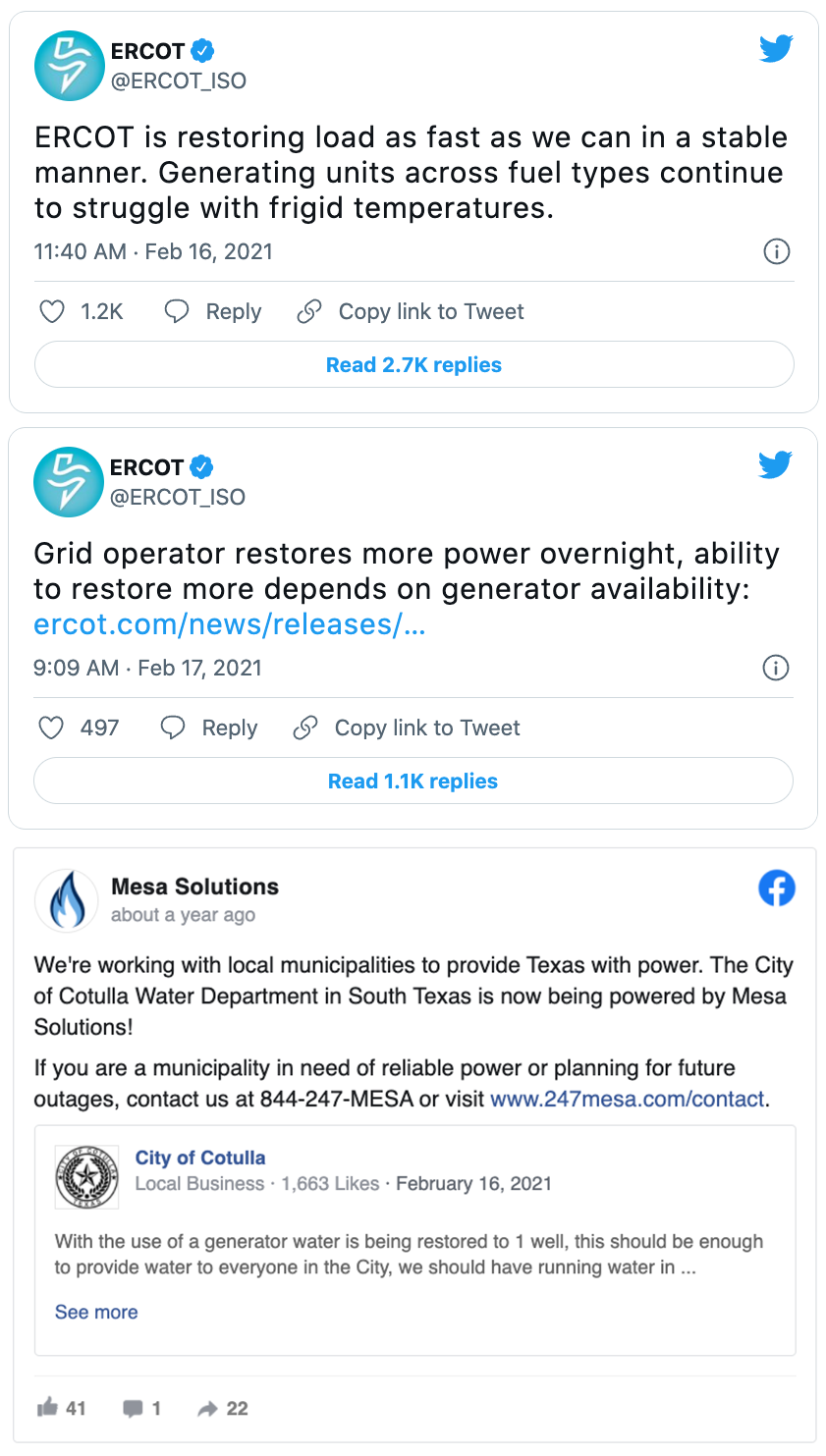 Texas is facing major power outages while record-low temperatures sweep across the United States. Tuesday afternoon 5NBC Dallas Fort Worth reports 4 million North Texans are experiencing power loss as temperatures reach record lows below zero. Another winter storm is forecasted to hit from northwestern and north-central Texas to northern Maine (AccuWeather). ERCOT, The Electric Reliability Council of Texas, is now requiring local utilities to institute controlled power shutoffs to relieve the grid and ensure emergency services remain in operation. What has this taught us…
1. Plan for the worst
Many Texas communities never planned for long outages like the one they're experiencing, with some communities going into day 3 without power. One thing we've learned is that not only do you need to be proactive in planning your standby power solution but assume your next outage will be four months, not 4 days. When planning for the worst, it is important to consider how long your backup power can last… Some backup generators are only designed to produce power continuously for a few hours. However, there are generators engineered run continuously for months on end. At Mesa Natural Gas Solutions, we've designed our natural gas generators to perform as primary or standby sources of power allowing customers to take advantage of a 99.7% runtime.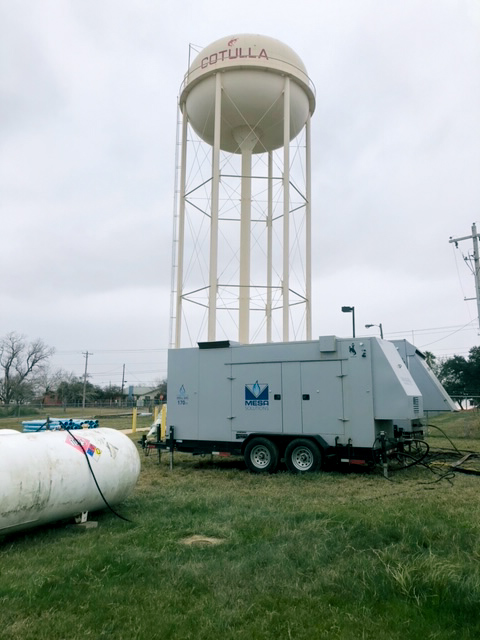 Many C&I (Commercial & Industrial) companies, municipal utilities, oil and gas refineries, and other large energy consumers are relying on natural gas-powered generators and/or microgrids as their primary/standby power source or to use in tandem with the main utility grid. When large energy consumers and distributors use natural gas generators or microgrids, they alleviate stress on the grid by using an alternative power source. The utility grid itself can call upon their own or customer-owned natural gas generators and microgrids to use as extra grid support or request customers to island, relying solely on the microgrid, to reduce the utility's load requirement.
2. Wind and solar are not reliable and resilient backup power
Backup power has been rendered ineffective during the Texas power outage, causing municipalities, refineries, and businesses to resort to natural gas. It's become apparent wind and solar are not the main culprits for the lasting power outages, however it's clear wind and solar are not among the more reliable sources of power generation. We've learned that not only are cloudy, windless days not ideal for wind and solar but when extreme weather conditions occur, such as that in Texas, the main utility grid certainly cannot rely on renewable energy for reliable load support. Renewables can be a great source of clean power generation, but to make them dependable they need to be used alongside a reliable source of power generation – in this case, a natural gas generator. Mesa Solutions natural gas generators can generate power alongside renewable energy resources for a more resilient and reliable standby power solution. We offer customers the ability to integrate renewable resources into their energy generation mix while ensuring energy is readily available when it's needed most.
3. Not all Natural Gas Generators are created equal
The Texas Tribune says the most significant reason for Texas' outages is that the natural gas power plants are not performing. Many of Texas' natural gas generators are offline because they were not built to withstand the record low temperatures the state is currently experiencing. Finally, we've learned not all natural gas generators are created equal and are designed to operate in extreme weather situations. When preparing for an outage, it's important to consider the reason for power loss and determine if your backup power solution can perform in the situation the main utility could not. Mesa Solutions natural gas generators are engineering to perform in extreme weather conditions, running at temperatures as low as -30°F and as high as 110°F. Our generators are prepped to serve power to customer in the most adverse weather climates and situations. In the rare event a generator goes offline, the generator's built-in Mesa telemetry system alerts our Operations Data Center (ODC) to send one of our skilled technicians, who are stationed across the US, to service the generator and get it up and running in a matter of hours.
 Natural gas generators provide energy users with many opportunities financially, sustainably, and most importantly in Texas' current energy state – reliability. We live by the phrase 'Responsible, Reliable Power' as energy is essential and should be extremely reliable. With the help of our natural gas generators, the city of Cotulla, Texas' Water Department could provide enough water for their entire town (customers are still encouraged to boil water first). To help with the current energy crisis and prevent power loss in future weather events, it's best to plan ahead.
For updates on Texas power outages, visit https://poweroutage.us/area/state/texas
Begin planning ahead today by contacting us at 844-247-MESA