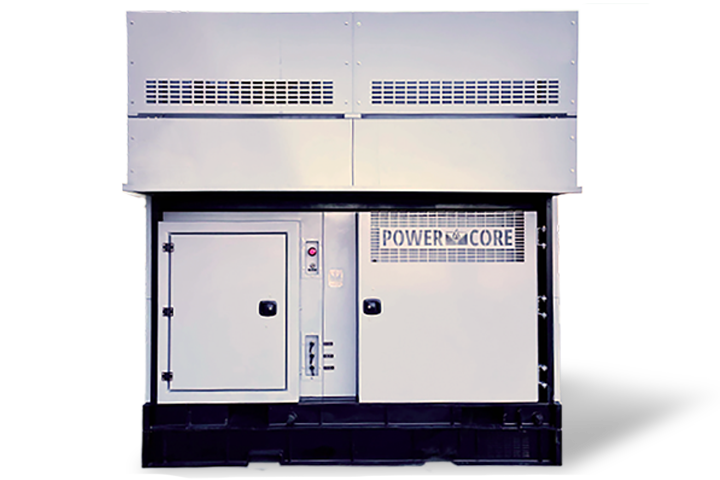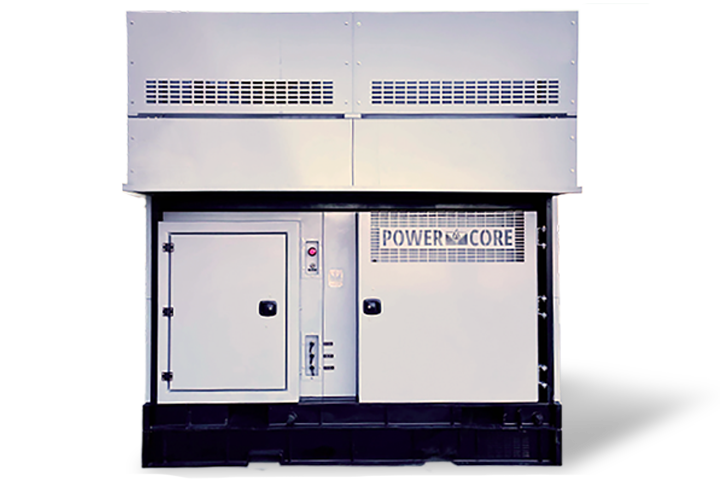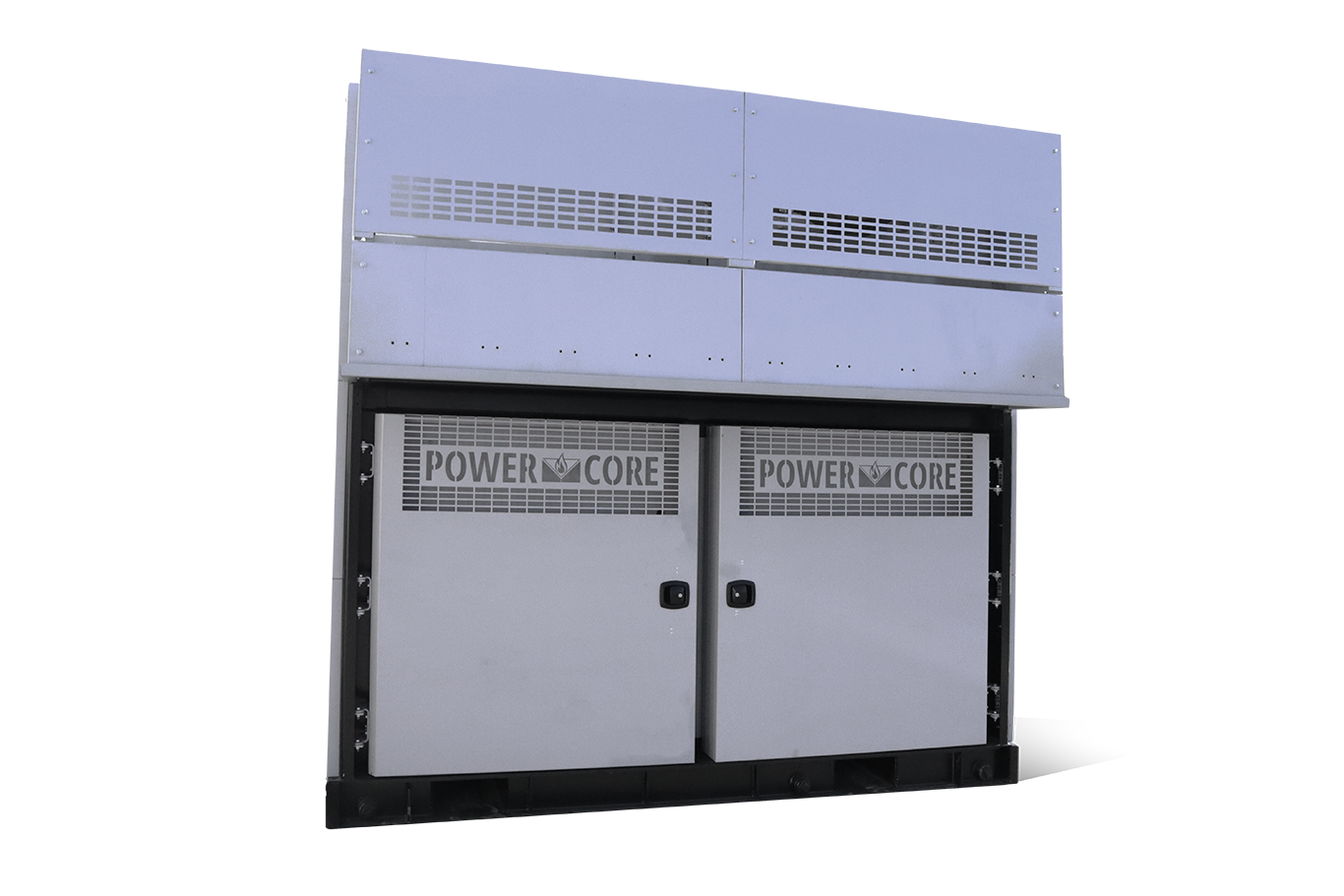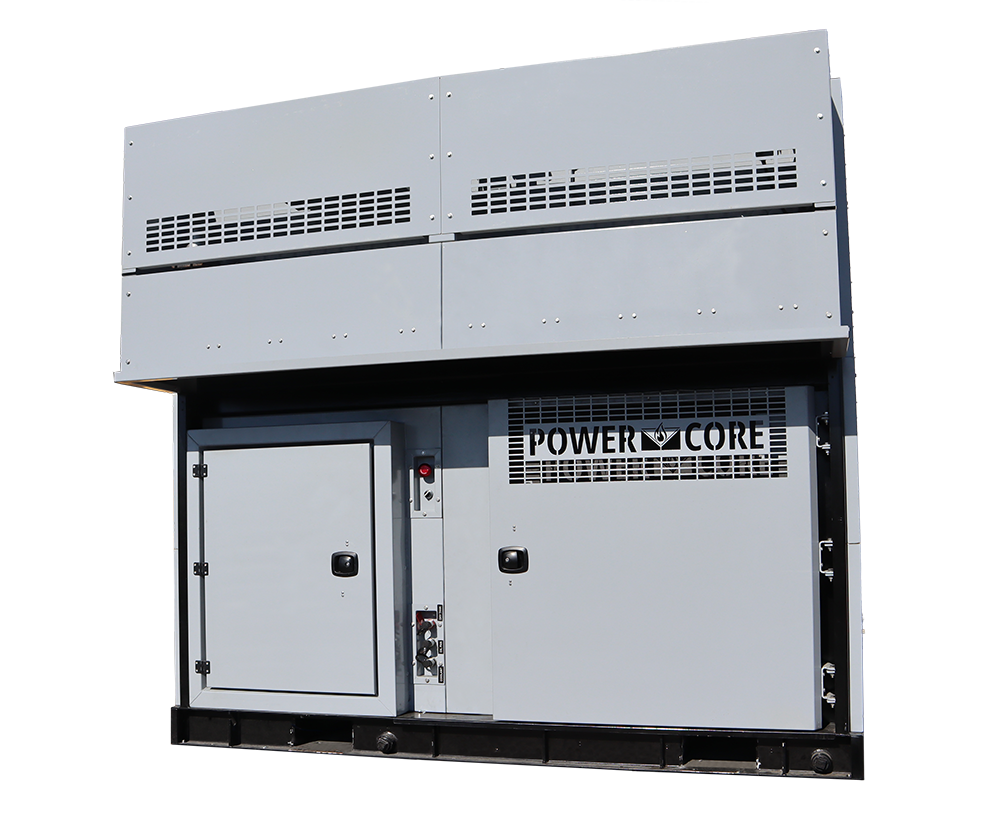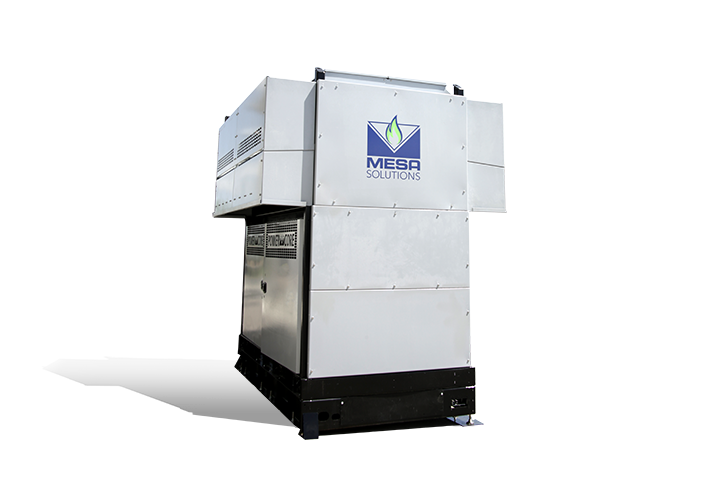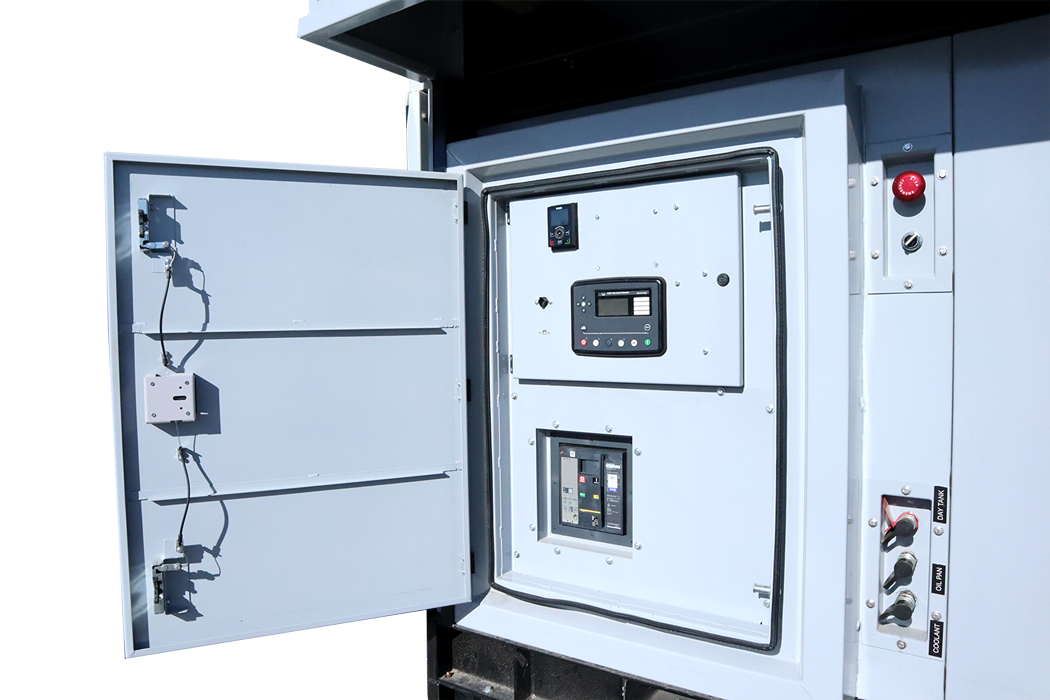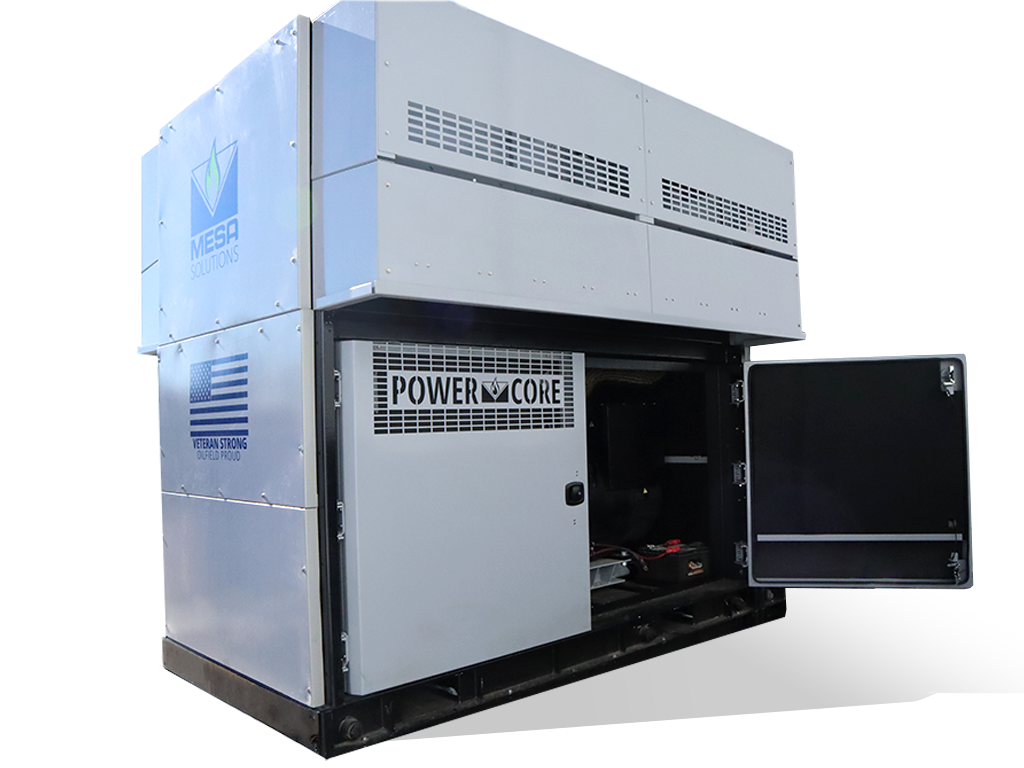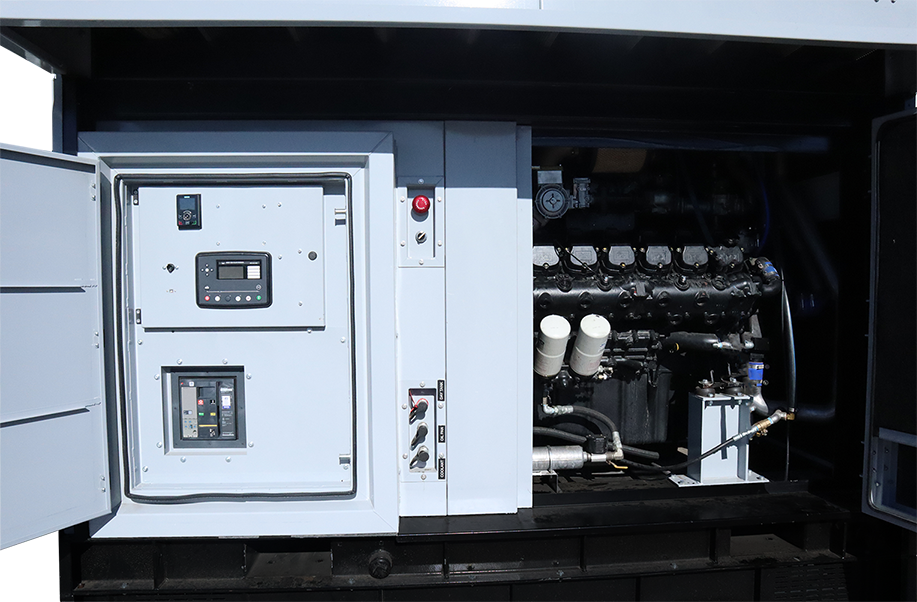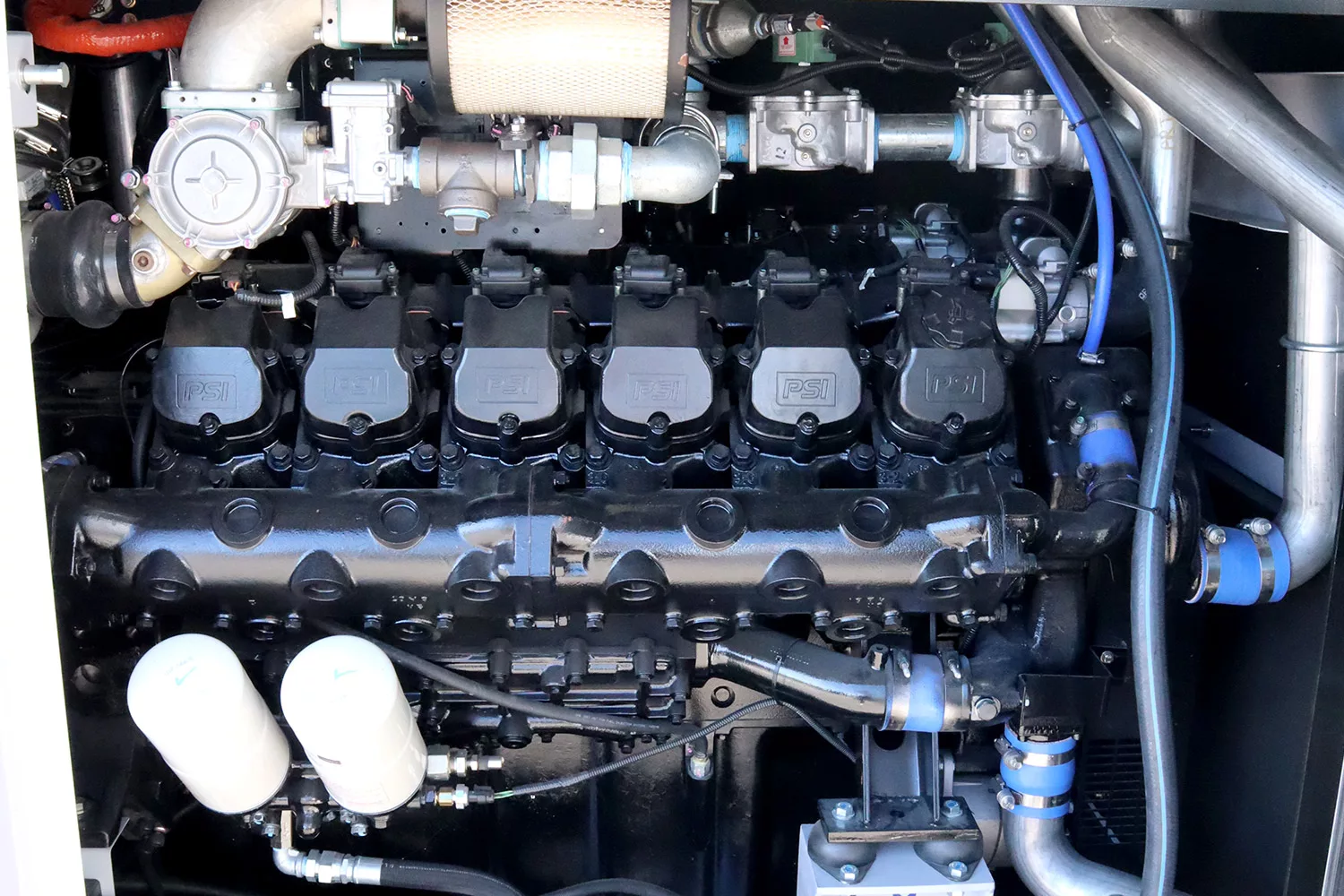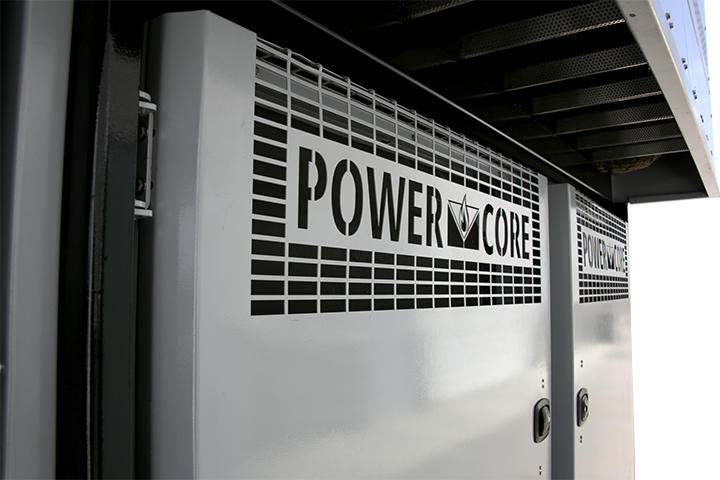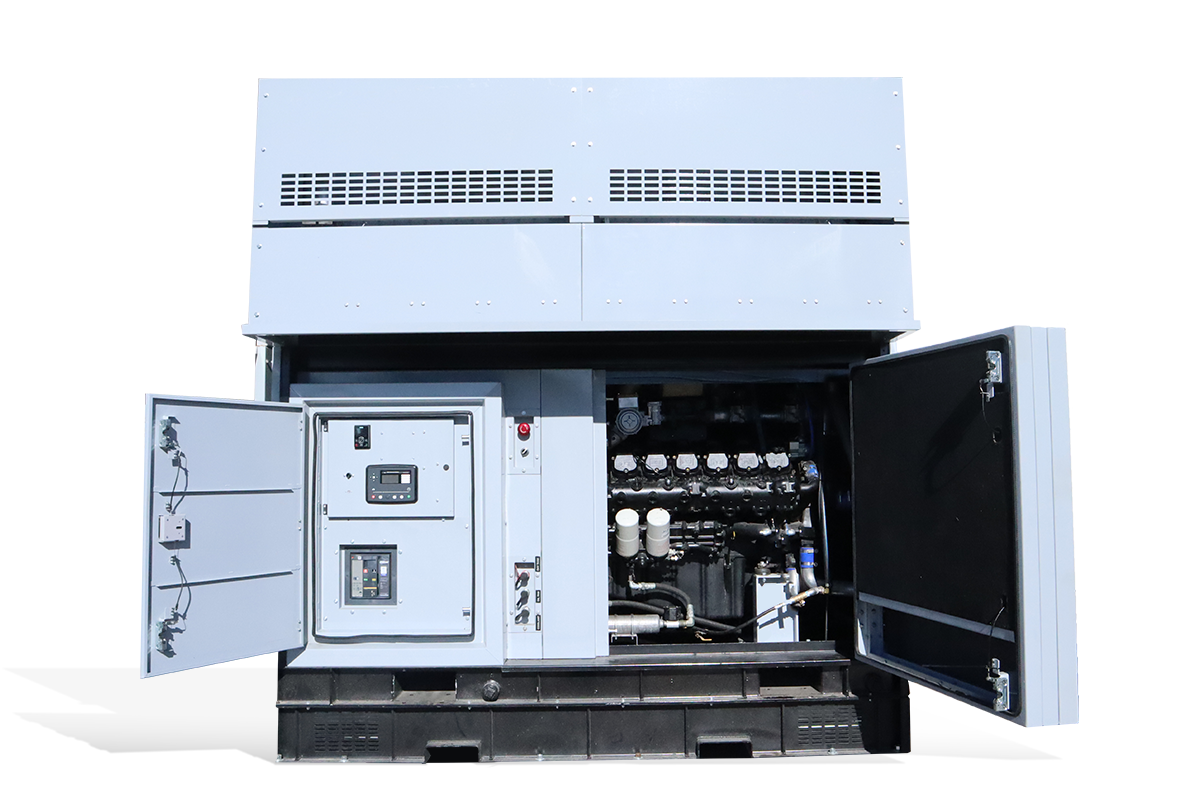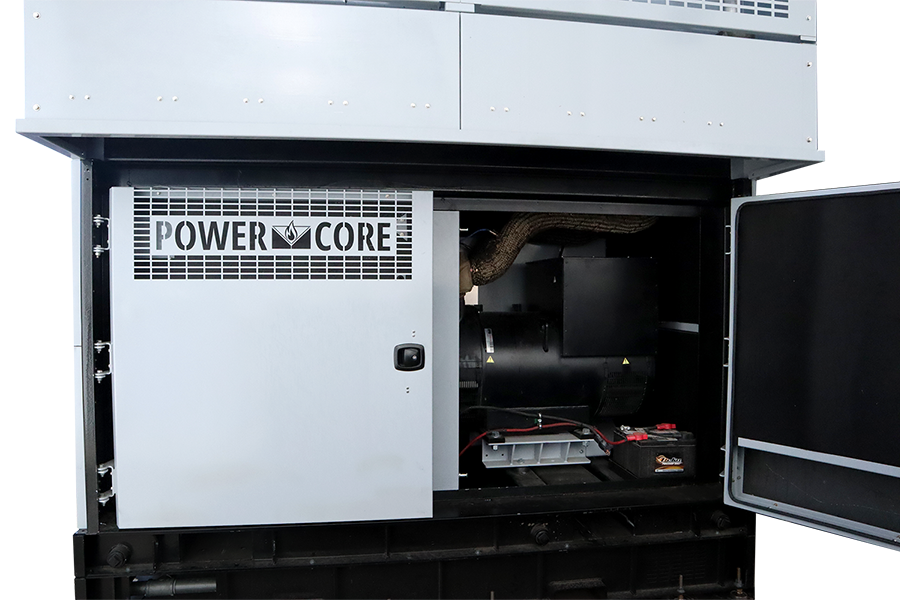 This unit was designed to meet the demands of commercial and industrial customers looking to stay powered during utility outages and/or participate in demand response programs from their local utilities.
Sound attenuated and engineered to have a 50% smaller physical footprint compared to our mobile product lines, the PowerCore was made to meet the needs of customers in urban or densely populated areas.  
This unit can be purchased, rented, or used in conjunction with our Resiliency as a Service (RaaS) Plan. 
Compatible with Renewables
Provide up to 500kW of standby power
Microgrid-ready for scalable, multi-megawatt applications
Power Demands: prime, continuous, standby, or backup
Fuel Options: natural gas and liquid propane
Stamford Alternator
Doosan Engine – Turbocharged
AFR Controller
NSCR Catalyst – EPA Certified
Multi Voltage Switch
Deep Sea Control Module
Quick Connection External Fill Port